As a entrepreneur, you not only need to show the grandeur and stability, but also show the charm of the entrepreneur to your customers and visitors, especially when you re a success in your own business.
1: Design sense —-
it requires a excellent workmanship and beautiful looking; not just for the high quality, but also to make it durable.
2: Unity of style —–
It is a learning about letting all different styles of office furniture to match with each other, it will show the individual style of entrepreneur and the connections behind the entrepreneur and enterprise.
3: Storage Design —-
Entrepreneur will needs a space to keep his/her own files,so don't ignore the design of the storage.
How to let your guest know about your successful business through the decoration of the office.
The design and the appearance is the key.Base on your favorite idea about the design in your mind,you can choose from different appearance of the office furniture to make your office come with a unique style.
Please check the design of our 0828# classic office furniture set for reference: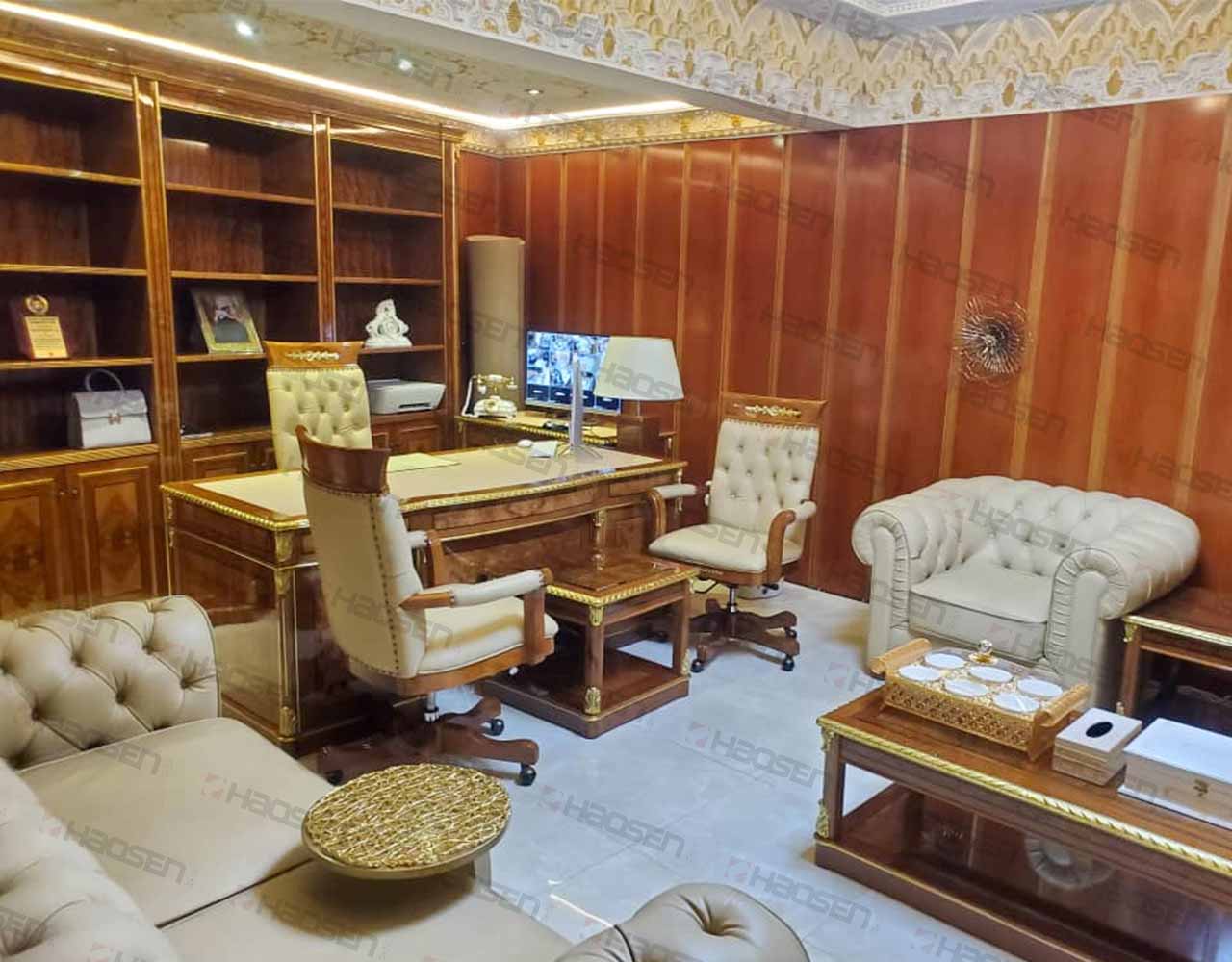 The unified style,match with luxury, it shows the temperament of the entrepreneur and the connotation of the enterprise.
Design a practical office room according to the space, all the design will come with obsolete after many years,the reorganization, the changing of the enterprise's idea and culture, each changing requires a representative design!
Where to find us.
Haosen Office Furniture,offering the top luxury office furniture, specializing in office furniture.We have more than 20 years of experience in manufacturing and office design, we are familiar with different style and the matching.
Our showroom is more than 2,000 square meters, we have all kinds of office furniture, like chairs, sofas, executive table, cabinet, screens,we can offer the solutions and the live pictures about our productions. Please contact us and let us know your idea about your own office.Build yourself a office room and make it show luxury and temperament.