According to the current market situation, Haosen furniture has designed a set of home office furniture suitable for home use.
        The overall design of 6881 series office desk furniture sets adopts the combination of leather and wood manufacturing, gold colour ornament and sleek oval furniture design to create an artistic luxury office furniture design, which makes the whole office space solemn and luxurious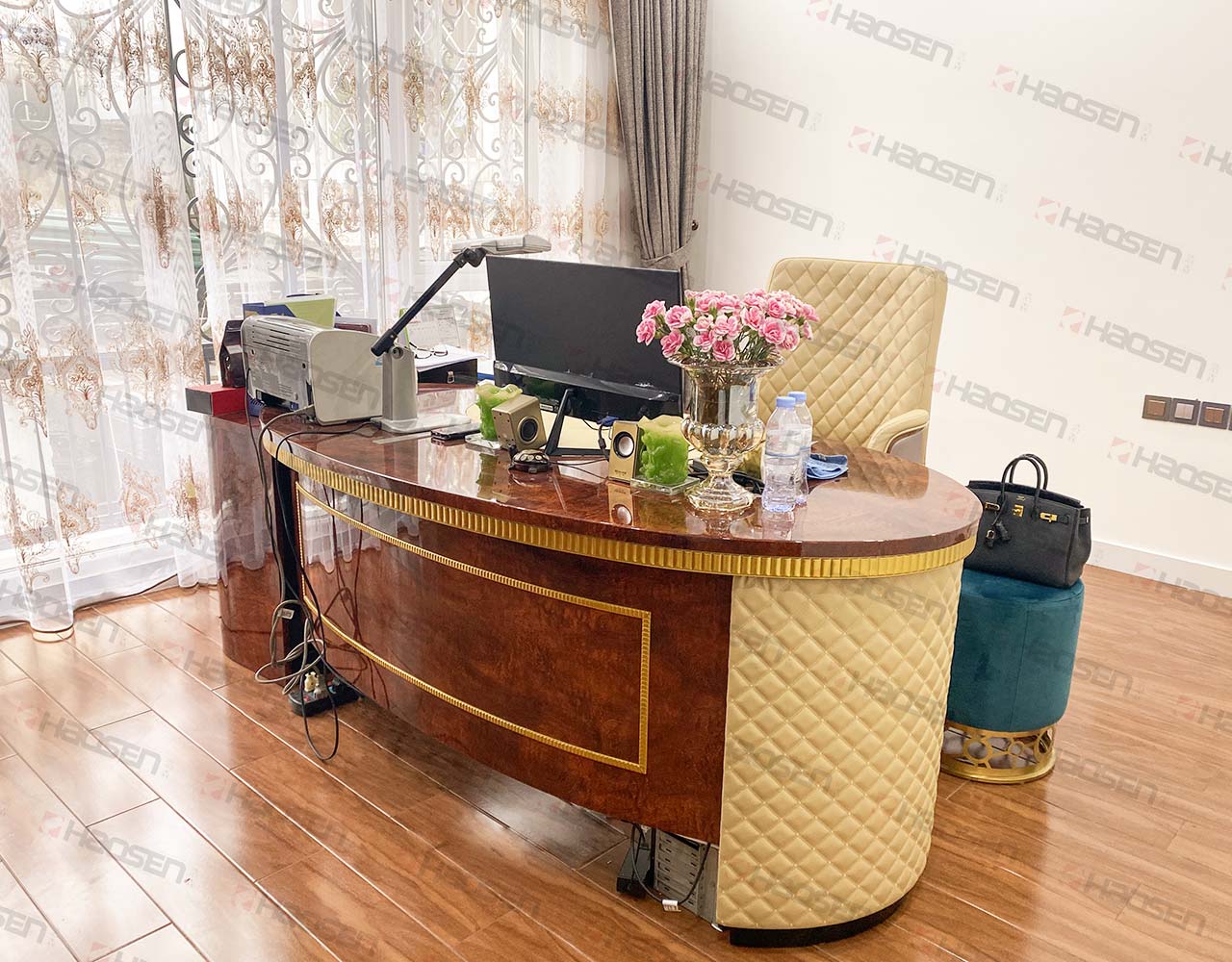 (the above is the actual photo display of our 6881 product customers)
        People choose the demand of furniture products in the heart, to have office functions, but also can bring the texture of life, to meet the beauty of high-end art furniture products can always move people's heartstrings. Haosen furniture makes the whole office process more atmosphere and ceremony, so that both work and life can be comfortable
        FOSHAN HAOSEN furniture design is so unique, solemn and luxurious, so that your entire office space, with the collocation of these office furniture, and appear extraordinary temperament.
Foshan HAOSEN made office furniture products supply all over the world, welcome to consult our business related products!