The following pictures are taken by our real customers. The high-quality luxury product atmosphere makes your office atmosphere different from others and highlights the position and strength of your company! China Foshan Haosen office furniture, professional wholesale customized Office Engineering suit, unique luxury office furniture set, quality assurance!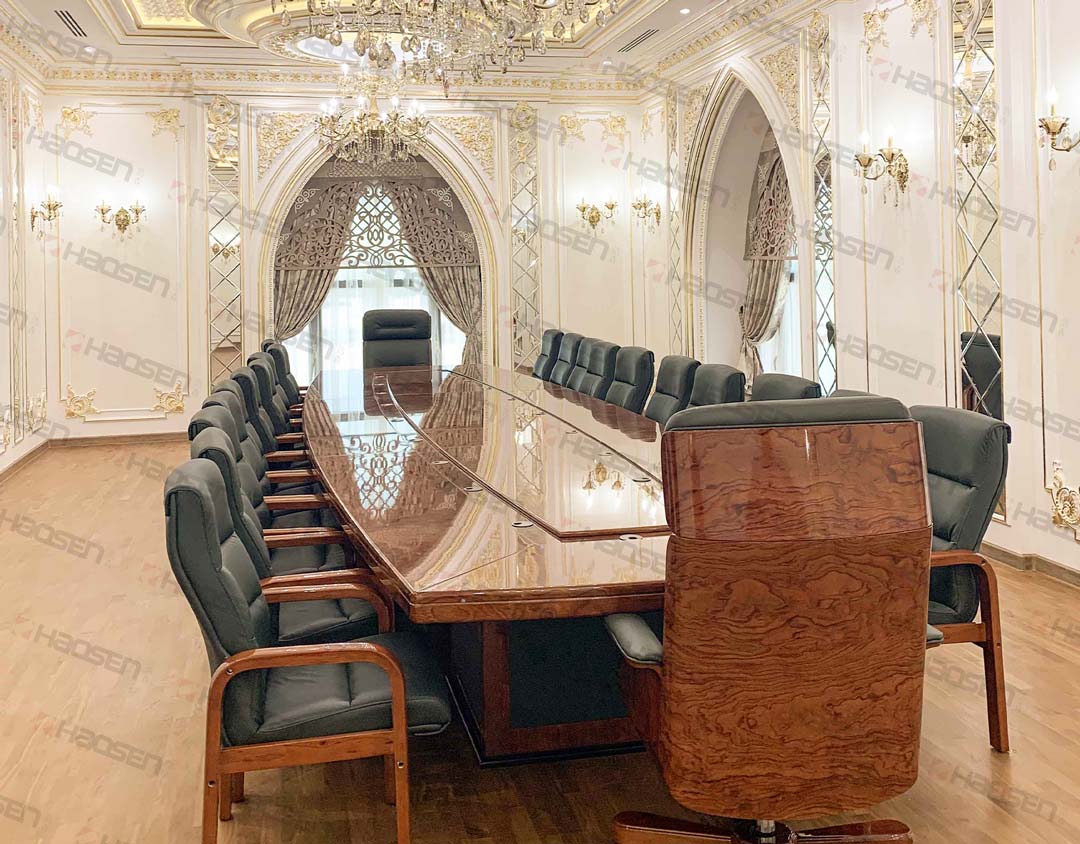 Skilled use of a variety of leather and Haosen unique technology of paint combination, to create a rich luxury style of office furniture products set series, and in this design, in the luxury sense, but also maintain the high quality and durability of the product!
We have a large number of luxury office set decoration engineering products matching table
Such as luxury series of wooden desk, meeting conference table,office chair, office sofa, luxury bookcase, as well as tea table, coat rack products, We can also customize a large number of high-quality products according to the needs of customers!
China Foshan Haosen Office Furniture Co., Ltd. is a professional company with more than ten years of manufacturing experience and complete after-sales service.
Welcome to consult our products and factory strength!